via Perfectly Pretty
My Little Willow Does Teen Vogue
If you guys saw my earlier post you know I LOVES me some Willow Smith! What an amazing little girl! Check her out on her Teen Vogue Shoot! I love the answers to everything! Just listen to her speak!
http://cdn.springboard.gorillanation.com/storage/xplayer/yo033.swf
I love that she is so positive and inspirational listen to the advice she give when the interviewer asks her about following your dreams"…she says, "Be true to yourself"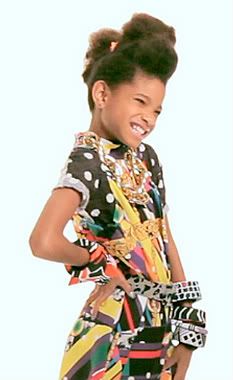 Check out how she rocks tribal prints mixed with her "school girl meets punk rock" style! She's rocking her hair in its natural texture! The natural up-do's Willow and her hair stylist decide upon are so hot!
Here is the link to the full article:http://www.teenvogue.com/industry/2011/01/willow-smith-teen-vogue-march-2011
SEE ALSO: How I Helped My Client Regrow Her Edges In 6 - 7 Months!
Related Posts:
Comments